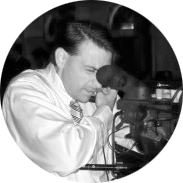 I'm JJ Kirkpatrick, the owner of Mitchell Blackwood Productions. I like making short videos that tell your story.
My clients have an urgency to share their ideas and want a little guidance on where to start. This is what I enjoy most. I've been producing videos for over 20 years, and I'll keep doing it as long as I can still help you. Drop me a line about your project and let's talk it over.
Concepting
What is the heart of your story? We'll work with you to find it.
Writing
We'll write a short script that captures the essence of your story.
Production
We'll shoot the approved script with efficiency and technical skill.
Editing
We'll edit your project into a polished video you can be proud of.